We are premiering this new season at ViñaGuareña cellar!
Nowadays, and increasingly, it is the quality of the product as important as the image and packaging that represents it and is displayed to the final consumer. That is why we decided to give a new image to our MUNIA wines a few months ago.
For that reason, we contacted one of the best designers we have in Zamora province, Javier Garduño, who captured our concerns with just one single meeting.
Not only had we decided to change the labels image but also the types of bottle used and of course, the packaging where the bottles are in. We wanted to make a tribute to the Queen Munia de Castilla, and that is why the designer wanted to reflect her on our labels but in a more modern  way and of course, more "cañi" (word that means "very typical from Spain"), as  the cards of the Spanish deck, so present in our lives.
The final result:
MUNIA ROBLE, represented as a Queen of Goblets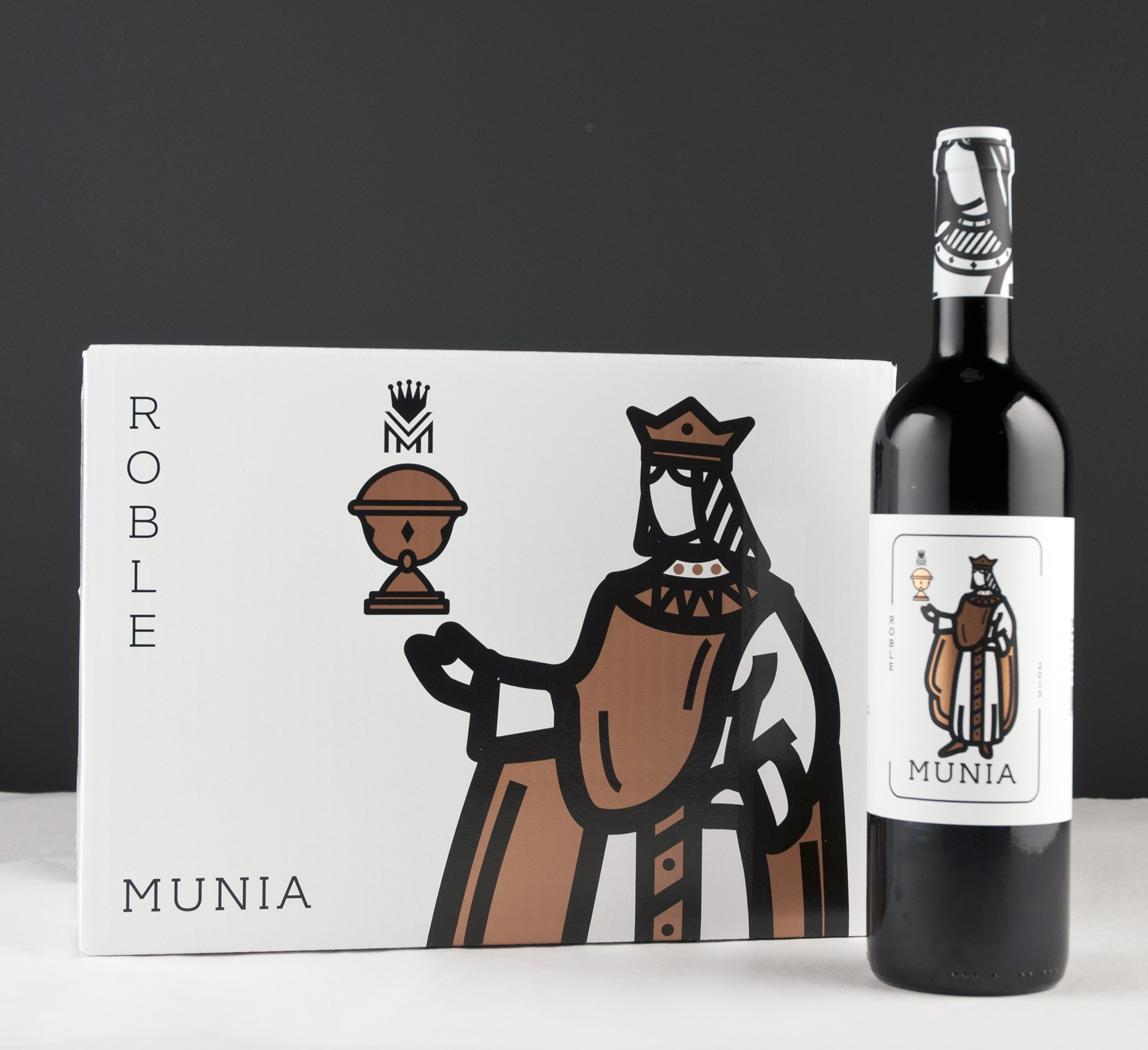 MUNIA CARÁCTER, represented as a Queen of Swords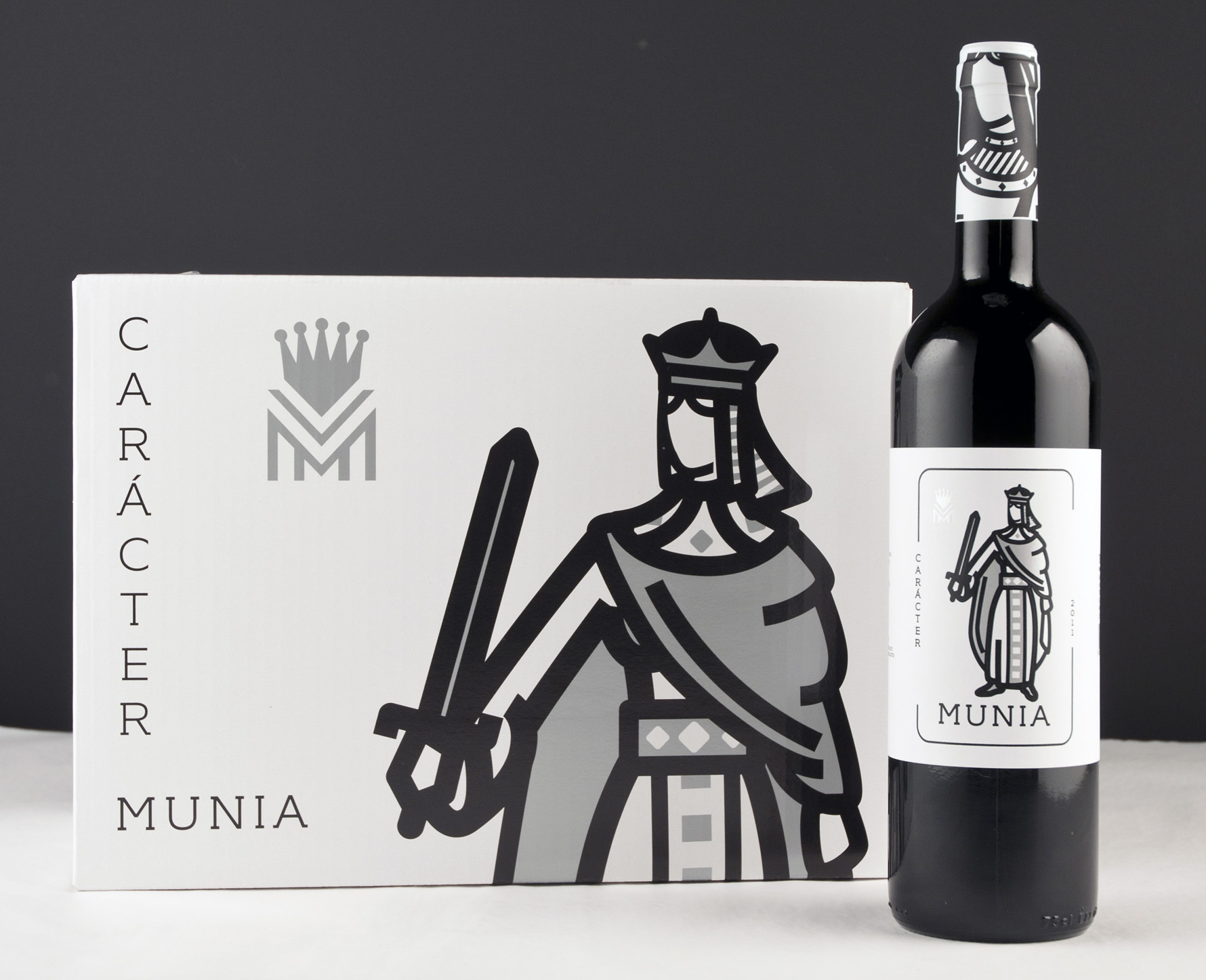 MUNIA ESPECIAL, represented as a Queen of Golden Coins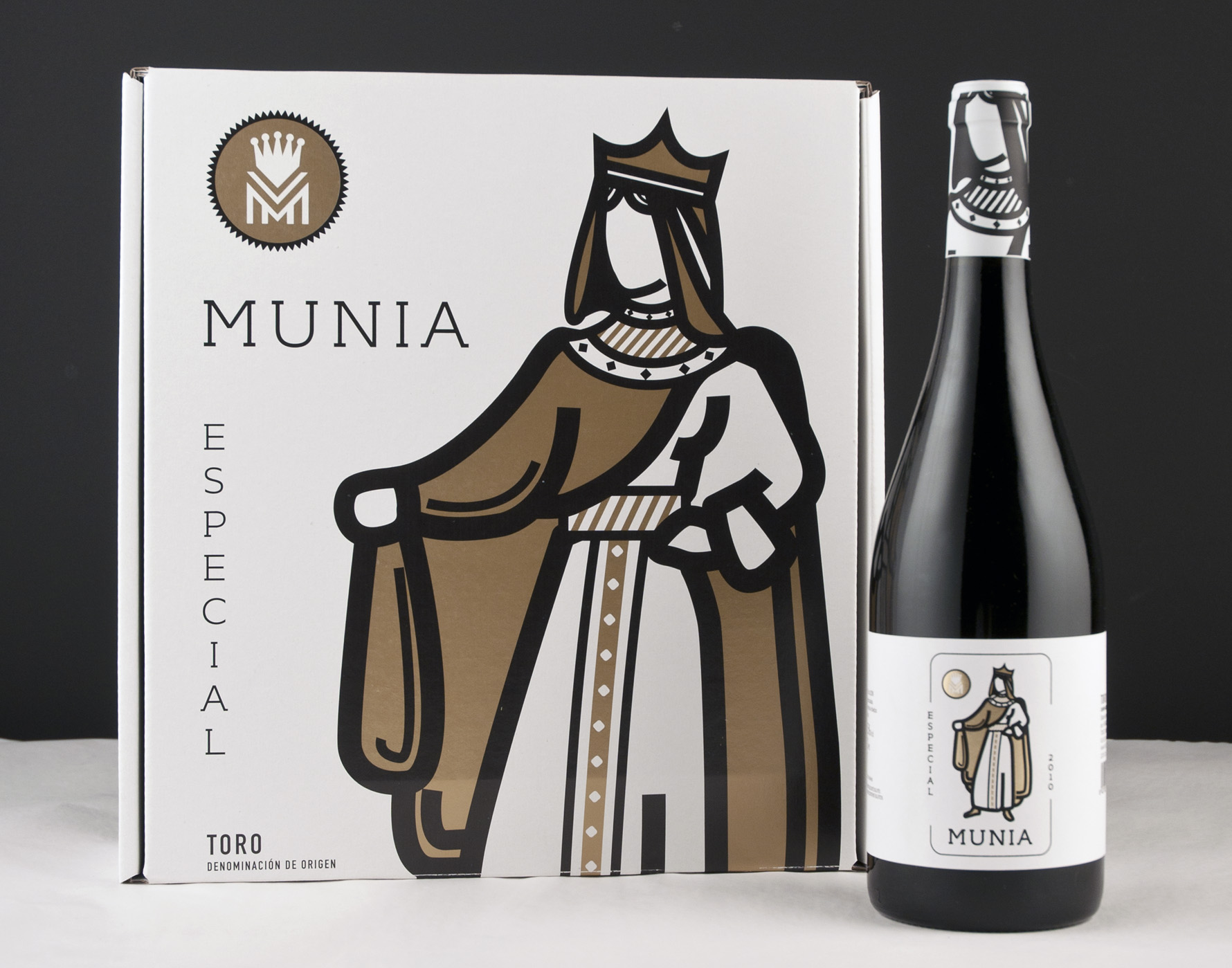 At the same time, the wines display and taste more modern but preserving the essence of the wines made from Tinta de Toro grape, our native varietal par excellence.
This new packaging will be in all the markets in which we sell our wines, both at national and international level very, very soon!!!