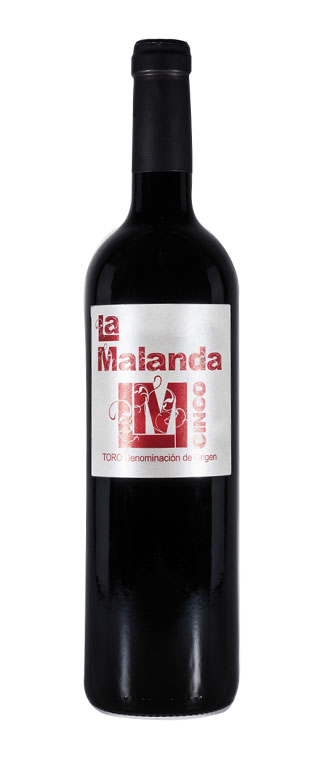 This wine has been made exclusively with grapes from the vineyards belonging to Vinaguarena, located on the banks of the Guareña river, a tributary of the famous Douro river. Alcoholic fermentation at a 24º controlled temperature . The skins stay with wine, after fermentation is finished, for at least 7 days. Malolactic fermentation in stainless steel tank.
Very alive to the sight with a cherry red-ruby colour, underlined by certain purplish shades. Good layer, clean and bright
Traits of roasting, excellent combination of ripe fruit and applesauce with mineral nuances and touches smoked are imposed with some authority in the nose. Complex, subtle and surround
In the meeting with the mouth it is shown as sweet and velvety at the same time that full and fresh, with very firmly assembled and noble tannins in the whole. It crosses the palate with firmness and closes the pass with an end which confirms the elegance that the nose announced previously. It leaves a rich range of aromas in which the smoke is combined with the fruit in liqueur and spices in the remembrance
Ideal wine to drink along with cooked "tapas, red and white meat, pastas with sauces or salads, charcuterie in general, soft cheese or not very ripe, and mushrooms.
Tinta de Toro (relative of Tempranillo)
5 months in 50% French and 50% American oak