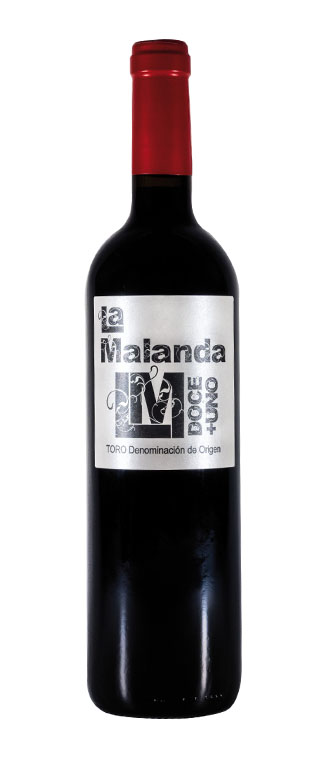 This wine has been made with grapes from the vineyards belonging to Vinaguarena, located on the banks of the Guareña river, a tributary of the famous Douro river, and to grape growers owning 30-50 years old vineyards, very close to us. Alcoholic fermentation at a 24º C controlled temperature. The skins stay with wine, once finished fermentation, for at least 7 days. Malolactic fermentation in stainless steel tanks
Ruby red colour rimmed with purplish notes, good layer, clean and bright.
Very elegant. Complex, with layers of black currant, tobacco and blackberries in liquor, slightly balsamic fragrance with notes of low hills: thyme, rosemary lavender, fennel, basil, and spices such as cloves and black pepper
Remarkably balanced, with silky, nice and sweet tanins, but at the same time concentrated, broad and with an elegant pass in mouth where notes of our terroir are distinguished in retronasal aftertaste . Its rich fruity base extends in a persistent, long and pleasant finish in the palate.
Ideal wine to taste with rotund tapas, red braised or roasted meats, pastas with sauces, game meat, hard rotund cheese and well spiced mushrooms.
Tinta de Toro (relative of Tempranillo)
12+1 months in French and American medium roasted and fine grained oak casks (20% American Oak-80% French Oak)