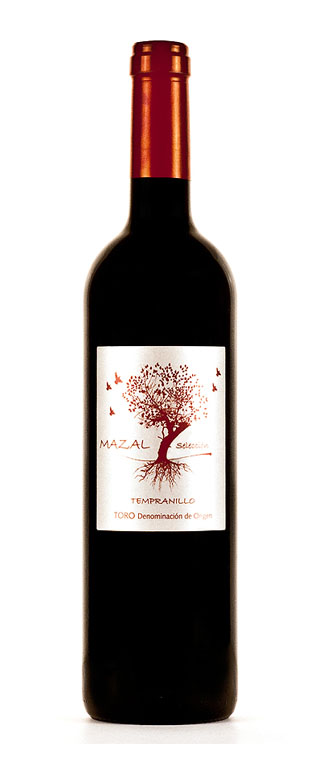 This wine has been made with grapes from the vineyards belonging to Vinaguarena, located on the banks of the Guareña river, a tributary of the famous Douro river, and to grape growers owning 30-50 years old vineyards, very close to us. Alcoholic fermentation at a 24º C controlled temperature. The skins stay with wine, once finished fermentation, for at least 7 days. Malolactic fermentation in stainless steel tanks.
It shows an attractive red ripe cherry colour, deep, very covered, with a granet rim in evolution.
It is intense, complete with a well compensated expressiveness (fruit wood) and complex notes of slate, tanned leather, clove, cinnamon, liquorice along with light notes of toast and coffee. In the background the hardwood notes are on the forest fruits ones.
It is displayed as a well-formed wine, alive, intense flavors, meaty, flavorful, broad, with noble tannins. Very ripe fruit with spicy, roasted and balsamic notes. Very long at the end and good memories in the aftertaste.
Ideal wine to taste with rotund tapas, red braised or roasted meats, pastas with sauces, game meat, hard rotund cheese and well spiced mushrooms.
Tinta de Toro (relative of Tempranillo)
For at least 14 months in French medium roasted and fine grained oak casks exclusively.