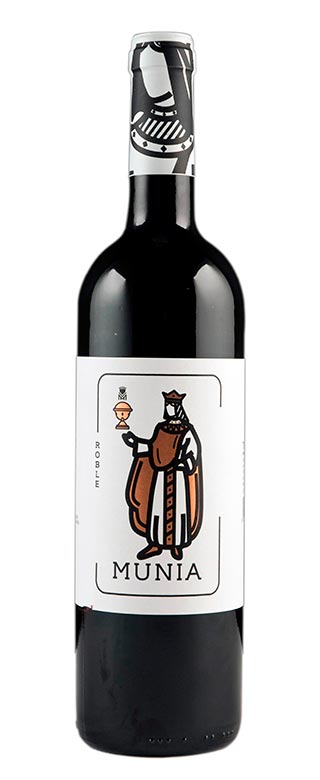 This wine has been made exclusively with grapes from the vineyards belonging to Vinaguarena, located on the banks of the Guareña river, a tributary of the famous Douro river. Alcoholic fermentation at a 24º controlled temperature . The skins stay with wine, once fermentation is finished, for at least 7 days. Malolactic fermentation in stainless steel tank.
Cherry red colour with garnet rims, middle layer, clean and bright.
Intense, meaty, complex, with notes of aromatic herbs (mint), licorice, eucalyptus, floral notes (jasmine, white rose), a mineral touch, loads of black fruit and toffee.
Fruity, fresh, with good acidity. A curious combination of roasted coffee with a sweet spiced note (cinnamon) is provided, well-supported by a lively and elegant tannicity. Fantastic fluidity, with a touch that transmits depth, concentration and disciplined maturity without falling into the trap of overripening. This is a wine that, when drinking on its own, speaks for itself.
Ideal wine to drink along with cooked "tapas", red and white meat, pastas with sauces or salads, charcuterie in general, soft cheese or not very ripe, and mushrooms.
Tinta de Toro (relative of Tempranillo)
8 months in French and American medium roasted and fine grained oak casks.