IDUNA BARREL FERMENTED (LIMITED EDITION)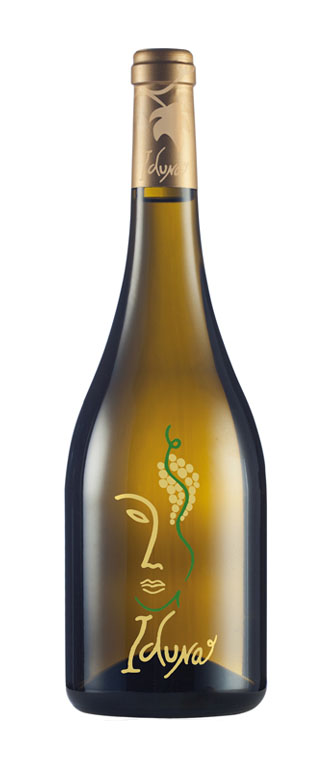 Wine made with grapes from century-old Verdejo grape vineyards, acquired to local grape growers owning 100-120 years old vineyards, very close to us. There is a selected harvest, hand-made and in 15 kg cases. A very soft pressing is then made. The grape juice, once clean by natural decanting, starts the fermentation in French oak barrels of 500 liters capacity with indigenous yeast from the own century-old vineyards to acquire greater personality and unique character. Once the fermentation in the cask is finished, their fine lees are stirred for 5 months in order to obtain greater complexity and volume. In total it is 7 months that the wine stays in the barrel without having to remove its lees which are the ones that, when integrated into the whole wine, prevent oxidation and protect the lasting aromas over the years in the bottle.
Attractive straw yellow in color, with greenish rims and lemonish flashes, clean and bright.
Complex, fruity, fragrant, with mineral and outstanding toasted notes, well-blended. Mint, eucalyptus, with floral memories and tropical fruits (pineapple, mango, passion fruit) in an intense aromatic whote.
This wine is displayed as powerful, unctuous, broad, aromatic, floral with pleasant sensations that give freshness and length to the intense fruity aromas. Creamy notes of vanilla and fine pastries on a mineral and smoked background from the terroir and aging in oak on its own fine lees. The end is nice, round, long and very persistent.
Served very cold is excellent as an aperitif. Ideal wine to pair with fatty fish, fresh foie, white meat, seafood and cheese of all kinds. Sweet cold desserts and ice cream.
7 months in new French oak casks of 500 l. capacity.
75 cl Vin Grand Cru Burgundy
Natural 1st Class Extra 49 mm.