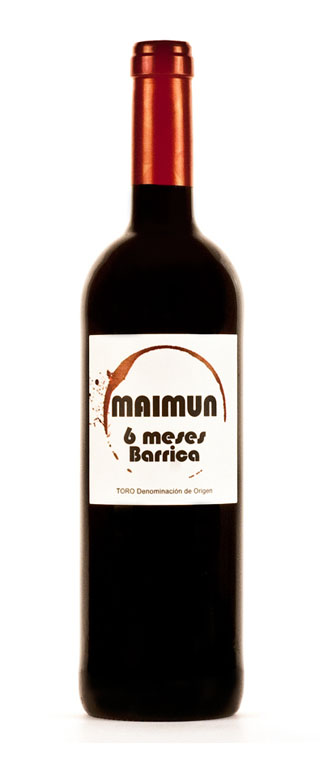 This wine has been made exclusively with grapes from the vineyards belonging to Vinaguarena, located on the banks of the Guareña river, a tributary of the famous Douro river. Alcoholic fermentation at a 24º controlled temperature. The skins stay with wine, once fermentation is finished, for at least 7 days. Malolactic fermentation in stainless steel tank.
Attractive ripe cherry-red color with ruby rim, bright and clean.
It develops an interesting and complex set marked by the aromatic notes of abundant fruit (especially, jammed bilberry, plum and figs), fine pastries and balsamic touches.
Its aromatic character is persisting. It is flavorful, long, with notes of cumin, leather and fungus. With lively acidity, medium structure, round. Long end with memories of spices, roasted and pepper notes.
Ideal wine to drink along with cooked "tapas, red and white meat, pastas with sauces or salads, charcuterie in general, soft cheese or not very ripe, and mushrooms.
Tinta de Toro (relative of Tempranillo)
For at least 6 months in French and American medium roasted and fine grained oak casks.