TORO DENOMINATION OF ORIGIN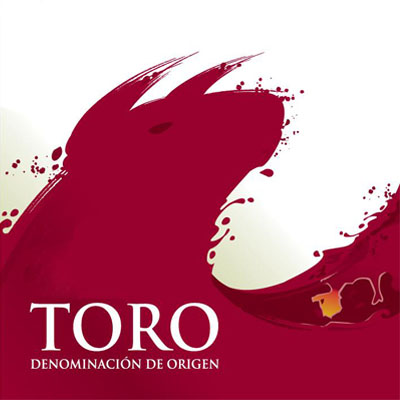 In spite of the tradition and history, the Denomination of Origin of the wines from Toro was obtained exactly on 29th May 1987. The production area under the umbrella of the Denomination covers a total of 6000 hectares, distributed in 12 villages in the province of Zamora, and 3 in the province of Valladolid.
The region of Toro brings together excellent conditions of soil and climate for the growing of the vine. Soils tend to be sandy and clayey, light weight, low production. The "cascajo" or stones abound in the greatest part of them. The relief is gentle and undulating, with small hills and slopes, cut-off by the "river of life", the Duero, the Guareña and Hornija rivers.
The climate is extremely continental and rather dry, with average rainfall of 350-400 mm. Winters are harsh, with extreme minimum temperatures and the summers are short, not excessively hot. There are significant thermal fluctuations between day and night, which often help in the final ripening of the grapes.
The making of the wines under the umbrella of the DO is performed with Tinta de Toro and Garnacha grape varietals (reds) and Malvasia and Verdejo grape varietals (white). The red wines are produced mostly with the native varietal, Tinta de Toro, which is the one that brings greater interest with the manufacturers and consumers. Not in vain there have been many wineries or winemaking groups settled originally in other wine-producing areas that have been incorporated into this emblematic DO.