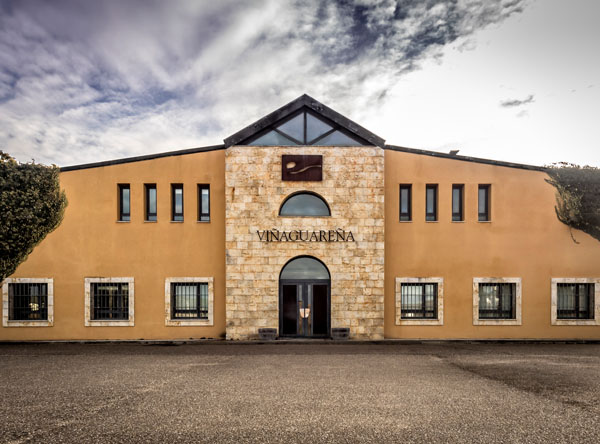 VinaGuarena winery is located within Toro Denomination of Origin bounds, one of the fastest growing areas of wines in Spain. It is without doubt a revelation when it comes to the production of quality and modern wines in Spain.
The winery is placed in a privileged valley near the Guareña river, a tributary of the Duero river, integrated in an estate of 82 hectares of land, of which 22 hectares are devoted to the production of grapes.
Excellent century-old vines, new technology, knowledge and passion for wine are the letter of introduction from VinaGuarena winery. Our efforts are concentrated on the indigenous variety, Tinta de Toro (Tempranillo). Our wines will astonish you with its balance and elegance that, together with the noble woods, make us proud of them.
The care of the vineyard, the microclimate, the selection of grapes, control and care we put in each process before and after the harvest, and the aging in French oak (75% of our barrels are of French oak) provide our wines with unique features. Our philosophy of work focuses on the effort to improve. The constant attention to our customers and consumers sums up the spirit of this winery founded in 1999 by a group of  unconditional lovers of wine and this land.